Certain Holiday rituals are simply timeless, like "Auld Lang Syne" playing when the ball drops in Times Square on New Years Eve. In our house, some kind of  au gratin or escalloped potatoes are as much a New Year's tradition as that old Scottish tune imortalized by Guy Lombardo.
The dish is really very versatile as you can mix and mach the cheeses and toppings. The magic is in the "mornay" or cheese sauce you create by melting your favorite into a basic bechamel. One year I might use a sharp Wisconsin cheddar and the next a blend of Swiss and Gruyere. Even the topping is open for interpretation. The family heirloom recipe was made with dry buttered bread crumbs but we've also  tried using crushed potato chips or pretzels in the past. The outcome is always different but you rarely can go wrong.
The version I'm sharing today is what we just served for our New Year's dinner. I made it with Vermont cheddar and chives and topped it off with panko bread crumbs. Unlike many recipes, this one begins with baked russets not raw sliced potatoes. It can be made a couple days in advance. Afterall, there are more festive places to be on  New Year's Eve than stirring sauce on top of the stove.
(Note- this recipe is for 4-6 servings but can easily be doubled for a 3 qt casserole or two 1 1/2 qt casseroles.)
3 large russet potatoes
4 Tbs butter
1 clove crushed garlic
4 Tbs flour
1/2 tsp salt
2 1/4 cups warm whole milk
1 1/2  cups grated Vermont cheddar cheese
2 Tbs snipped chives
2 Tbs grated Parmesan cheese
1/2 cup panko bread crumbs mixed with 1 Tbs melted butter
Preaheat oven to 400° and place potatoes on a baking sheet. Bake for 1 hour and remove from oven. Pierce with a fork to let out steam and allow to cool to room temp.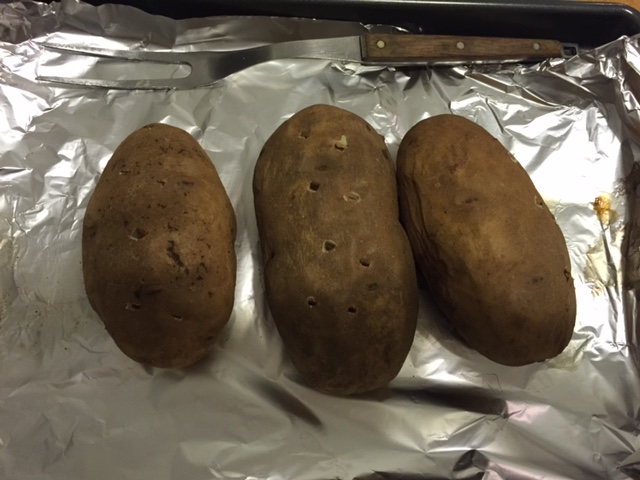 Meanwhile, make the sauce by melting butter in a medium saucepan and sauteing garlic. Blend in flour with a wire whisk then slowly blend in milk, stirring until thickened and smooth. Blend in 1 cup of cheese until melted and stir in chives.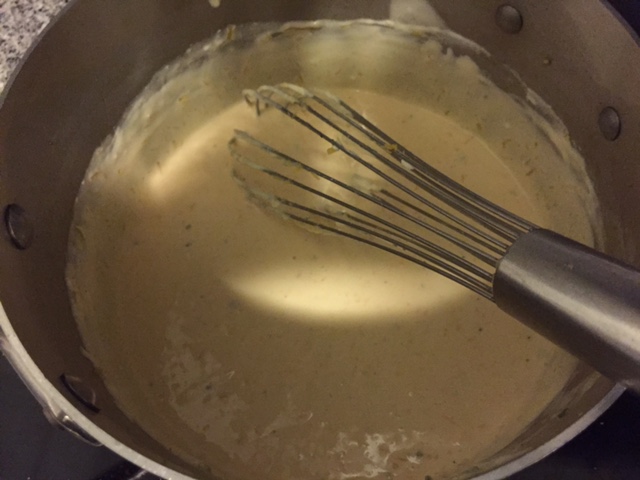 Carefully pull the skin off of potatoes that have puffed away and become loose but leave the skin that still clinging to the potato. Slice in thin slices and arange standing on side in a 1 1/2 qt buttered casserole dish.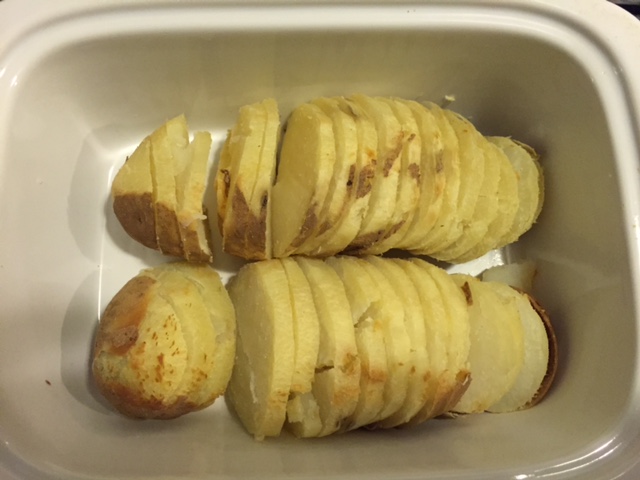 Cover potatoes with sauce and sprinkle with remaining 1/ cup of cheddar cheese.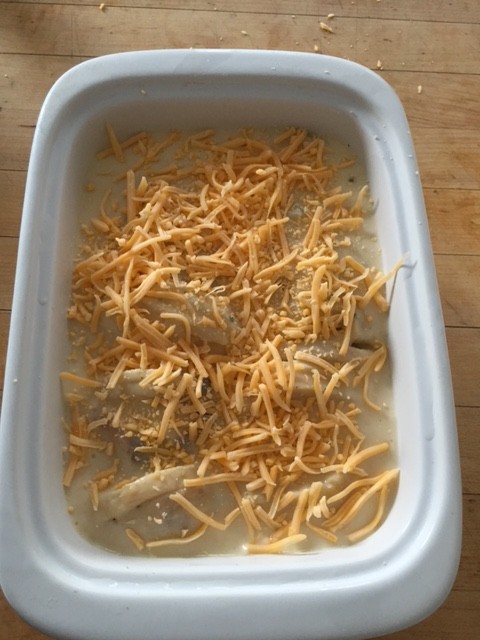 Combine Parmesan with panko bread crumbs.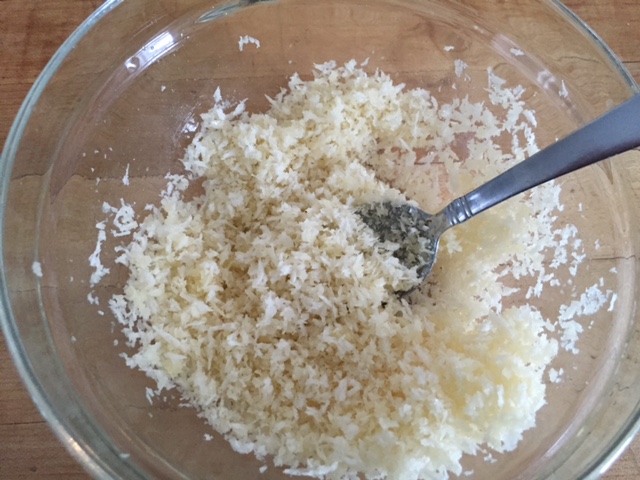 Spoon over casserole.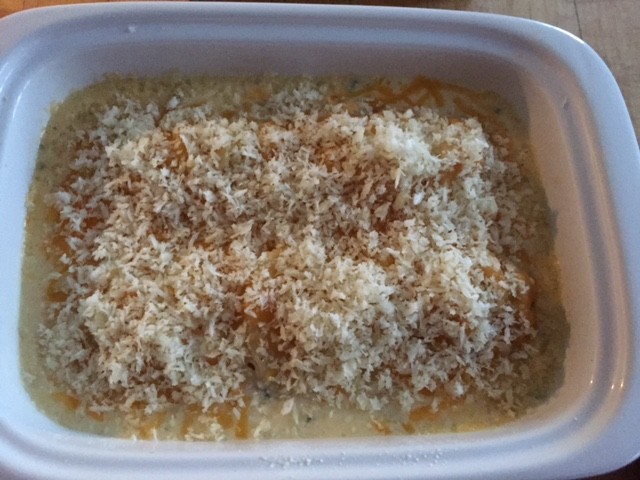 Cover and refrigerate until you are ready to bake. Preheat oven to 400°  and bake 45-55 minutes or until bubbling and golden brown on top. (If you are baking this right after assembling, reduce the cooking time by about 15 minutes.)