Tonight's the night! The 20th anniversary of Project Return's Annual Birdhouse Auction. This popular event attracts whimsical and creative structures for indoor and outdoor use as well as bird themed art. It all goes to a great cause supporting girls in crisis. The auction is held at the Rolling Hills Country Club in Westport CT after a preview of the artwork is displayed for two weeks in the storefront windows of Westport CT. This will be the third year I've participated in the event.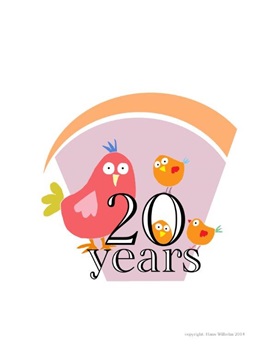 Most people think of me as a cookbook author but there's another side of me—The side that grew up drawing  from life as I saw it on Saturday morning cartoons.  Those were the days when cartoons were still created on cells before the age of computers. I particularly liked all of the detail in the really early Disney cartoons that my parents used to watch in movie theaters with feature films. It got to the point where I actually "dreamed in cartoon". I loved my two dimensional world. It was a happy retreat for me where anything was possible. My imaginary friends weren't invisible to my family, I'd drawn portraits of all their familiar faces.  Best of all was  I wanted to design my own hat or coat I'd just draw them and like magic they were right there before my eyes.
There was just one problem with my artwork then and now… I never really mastered the human form or face. My people always looked more like political cartoons (recognize Nixon, tailors Haldeman Erlichman and "Little Johnny Dean?).  As a teenager, I wrote a fractured fairy tale turning Watergate into The Emperor's New Clothes !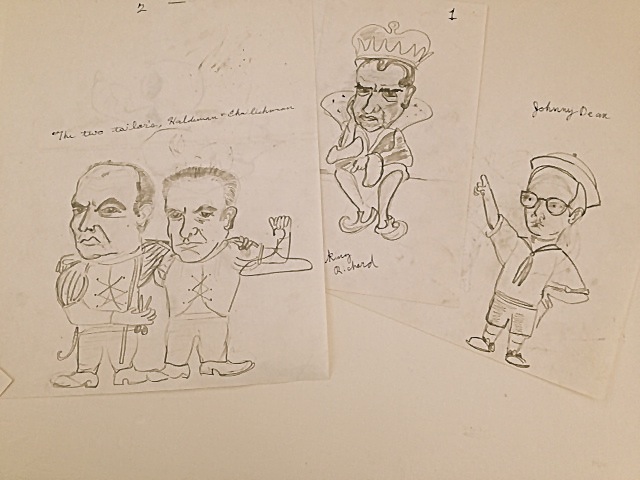 So I decided to stick to what I know best whether it was  dressing  household pets  to prehistoric animals as paper dolls. Here I have some dapperly dressed dogs :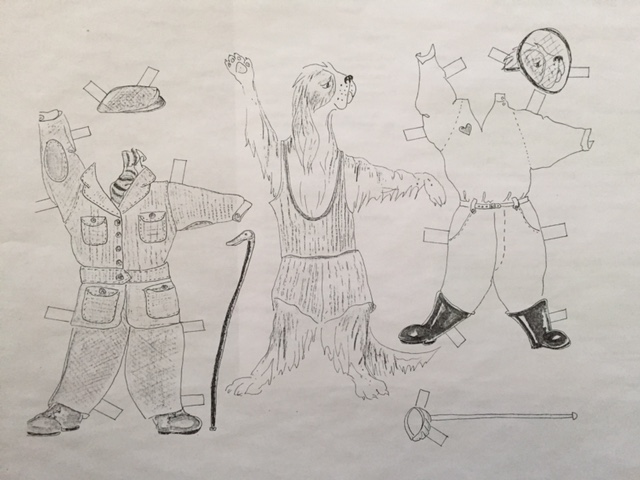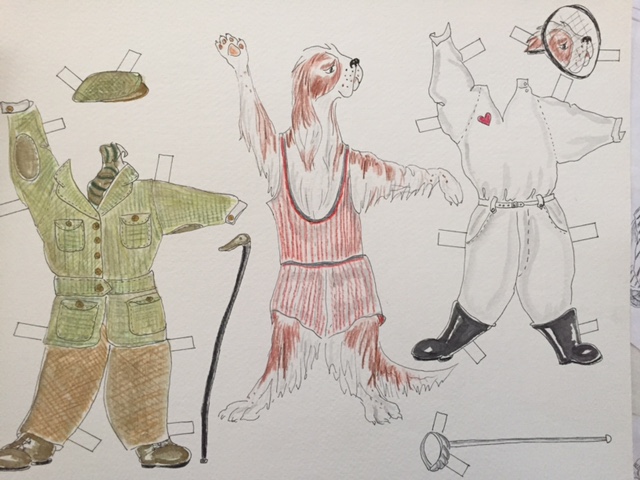 For the 2013 Project Return Birdhouse Auction, I decided my paper doll concept was for the birds and created the character Alfred Albatross who ended up in the window of Brooks Brothers: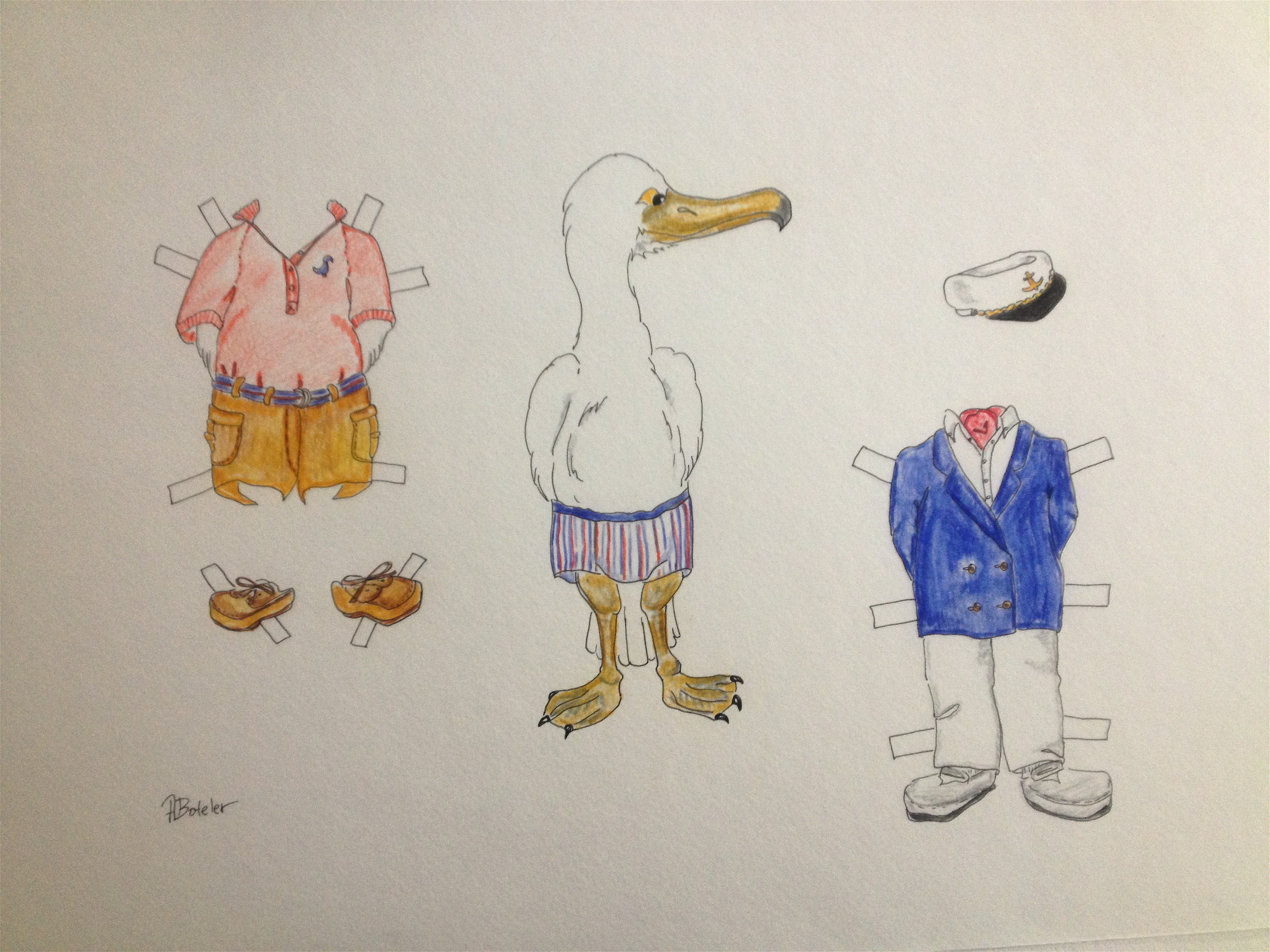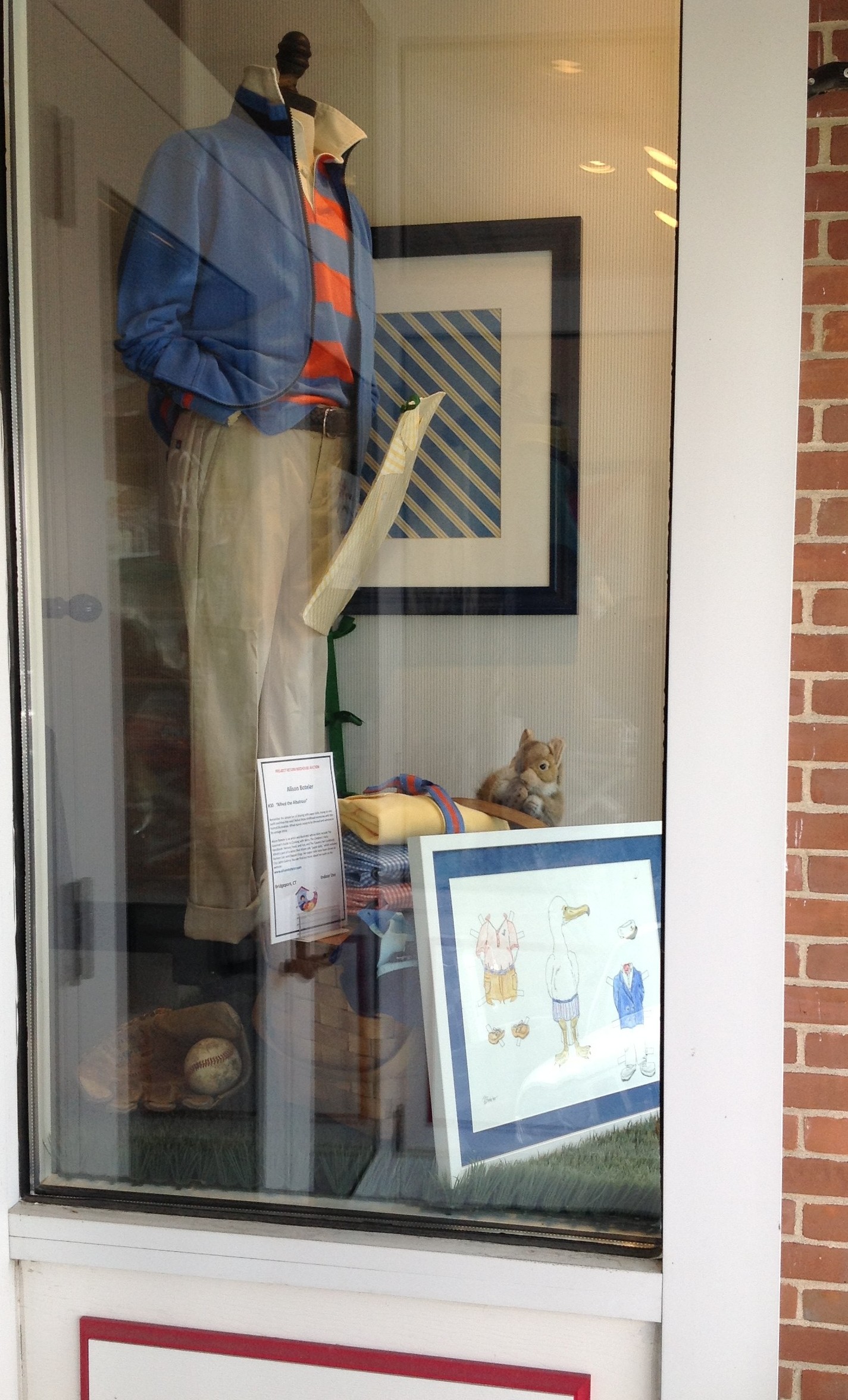 This year I got this inspiration to dress doves in the Edwardian and 1920's attire from Downton Abby and put them into a coatrack frame. It was on display inside Brooks Brothers until tonight where it will be up for silent auction.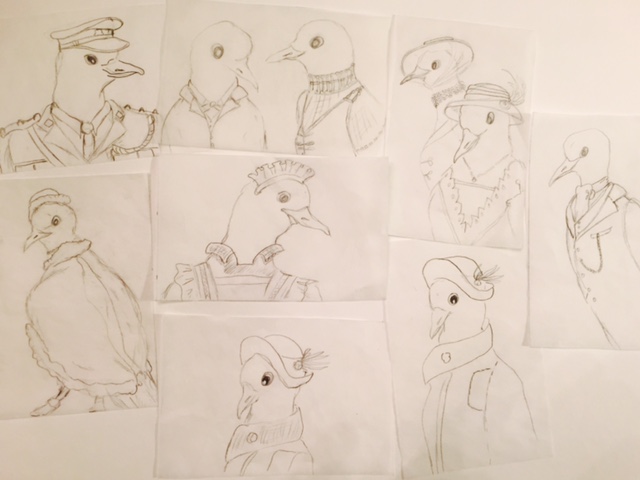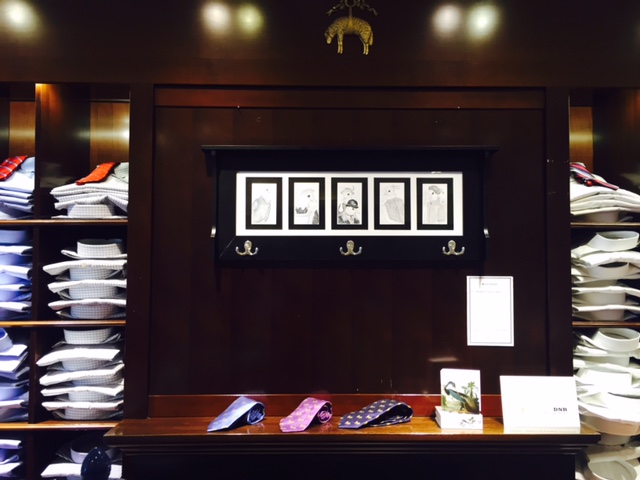 This will be the first year where credit card bids will be made by cell phone so the mantra is "CHARGE"— Both as much as you can!