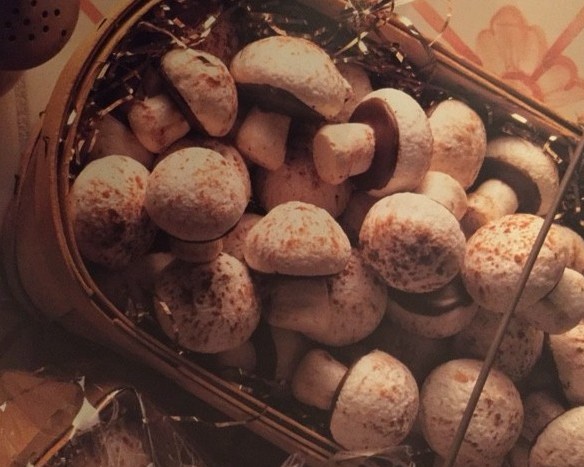 It's that time of year when anyone under the age of six will be asked by every well-meaning adult they meet : "What do you want Santa to bring you this year? I remember those days and how the obligatory question was usually followed by little interest in the actual answer. It's kind of like : "Hi, how are you?" with  the expected response being "Im fine". No one really wants to know the details of how you are feeling that day in much the same way adults didn't really want to hear a laundry list to Santa.
As a food writer, I frequently get a very similar question every holiday season. What are your favorite Christmas cookies? In the beginning,  I was taken off guard much the same way I felt when asked about my favorite song or movie. Hmmm… "I should know this, shouldn't I?" and yet somehow I didn't have a canned response prepared. About twenty minutes later, I usually had it figured out but the conversation had moved on to something else.
Well, I've had plenty of time to think about it this year. Favorite cookies aren't just the ones you like to eat but the ones you like to bake. I'll be brutally honest with you. I don't have a lot of nostalgic memories surrounding rolling out massive quantities of sugar cookie or gingerbread dough. First with Mom, and later me, but it's always the same mental image: An assembly line of baking sheets stacking up in a holding pattern the night before a big cookie exchange. The kitchen would be heating up and so would the dough that was sticking to the board, pastry cloth, marble or whatever we were using that year. Throughout the kitchen it was a winter wonderland of flour storms. There were hot spots in the oven and it always made me sad to rescue the santas and ginger men with burnt off or broken arms. I'd do my best to repair them with "first aide" frosting.  After an exhausting day of cookie baking, it was time to call for pizza.
There are some baking techniques that are just more pleasurable than others. My holiday stress busters are mushroom meringues or  candy cane cookies . There's something about whipping up egg whites and turning them into toadstools with a pastry bag. It's almost like witchcraft. The crispy, delicate mushrooms are the same that adorn a yule log cake. The candy cane cookies are easily modeled from ropes of dough; very therapeutic and entertaining for kids. It's like working with Play Doh. I like to package the mushroom meringues in produce cartons as gift trays. The candy cane cookies make delicious tree ornaments. Christmas Eve is just one week off so there's still time to have some fun in the kitchen and share it with friends!
Mushroom Meringue Cookies
4 large egg whites, room temperature
1/2 tsp cream of tartar
1/2 tsp cinnamon
1 cup of sugar
1-2 Tbs cocoa
12 oz package semisweet chocolate baking chips
1 Tbs butter flavored shortening
Preheat oven to 250°F
In a large mixing bowl, beat egg whites and cream of tartar with an electric mixer just until soft peaks barely start to form. Combine sugar and cinnamon. Gradually add one tablespoon at a time and continue beating until stiff, shiny BUT NOT DRY peaks form.
Line two large baking sheets with parchment paper. Spoon meringue into a very large pastry bag fitted with a large round writing tip. Pipe 40 mounds, 1 1/2″ in diameter for mushroom "caps" on one sheet. Flatten any points with the back of a spoon. On the second sheet, pipe 40 pointed mounds for mushroom "stems".
Sift cocoa through a mesh sieve over the tops of caps and stems. Bake 30 minutes. Turn off heat and leave meringues in oven for 3 more hours. When cool and dry, carefully remove meringues from paper.
Melt chocolate with shortening in the top of a double boiler over barely simmering water. Stir until smooth. With a sharp pointed knife, carefully pierce a small hole in the bottom of each mushroom cap. Spread chocolate on to bottoms of caps and gently push a stem into the chocolate.  Makes between 36 to 42 cookies.
Candy Cane Cookies
1/2 cup (1 stick) softened butter
1/2 cup shortening
1 cup powdered sugar
1 egg
1 1/2 tsp almond extract
1 tsp vanilla extract
2 1/2 cups all purpose flour
1/2 tsp salt
1/2 tsp red food color
1/2 cup granulated sugar
1/2 cup crushed red and white peppermint candy or candy canes
Preheat oven to 375°F
Line a large baking sheet with baking parchment paper. Cream butter, sugar and powdered sugar. Blend in egg, almond and vanilla extracts,flour and salt. Divide dough in half and tint one part with red food coloring. For each cookie, shape one heaping teaspoon  each of red  dough and plain dough into 4″ropes. Twist together like a candy cane and place on sheet. when all cookies have been shaped bake about 9 minutes until set but only very lightly browned. While cookies are baking, combine sugar and crushed candy. Immediately sprinkle candy mixture on hot cookies as soon as they come out of the oven. Gently remove cookies with a spatuala after cooling. Makes about 4 dozen