When this whole low carb diet experiment began with Jim, I expected it to last through Lent (if he could stand it) and end with an indulgent Easter dinner complete with comfort foods like scalloped potatoes, coconut cake, jelly beans, Peeps and chocolate marshmallow eggs.  I never suspected this lifestyle would catch on and carry into the holiday feast.
So this year, we are planning a low carb menu for our guests that I'm sure won't make them feel deprived. As a trial run, we made Easter brunch yesterday.
My menu inspiration was a Dr Seuss Favorite: "Green Eggs and Ham".  The spinach filling used is very similar to many recipes for spinach and artichoke dip (sans artichokes or baking in the oven). For the ham, I  searched label after label until I discovered that Boar's Head Sweet Slice Ham has only 1 carb per serving.
"GREEN EGGS":
You'll need  2, 10 oz packages of frozen chopped spinach. You can defrost them on the refrigerator for 24 hours or do a quick defrost :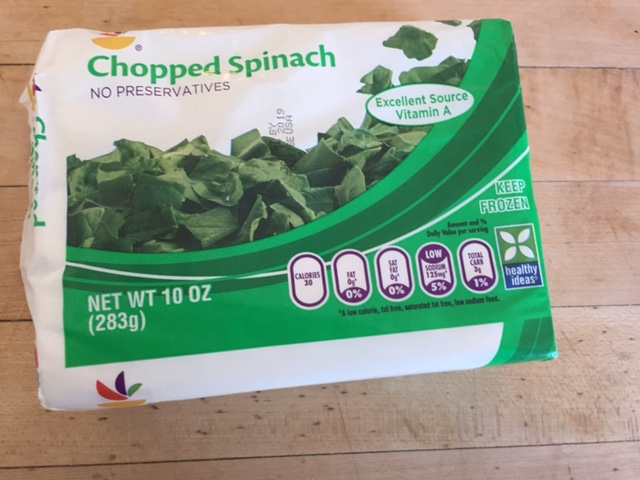 One block at a time, place in a colander and run under warm water until defrosted.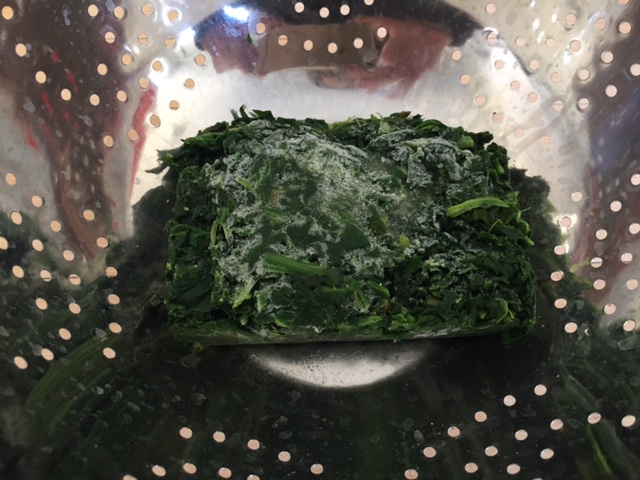 Allow water to drain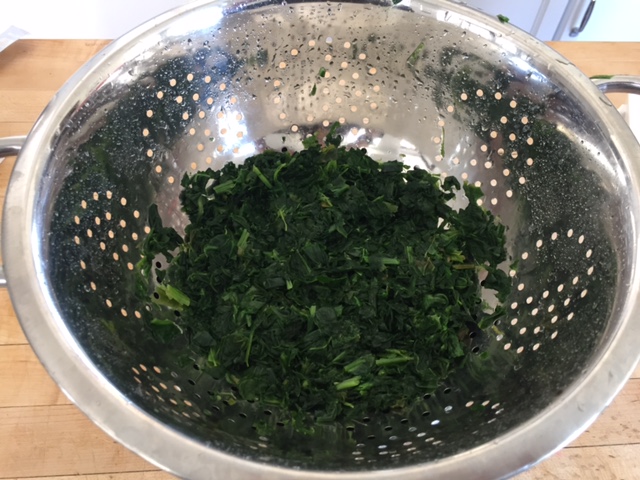 Squeeze out remaining water with your hands over the colander and place on a paper plate. I usually divide one package into four sections and wring out the water leaving wads of spinach. Repeat with second package.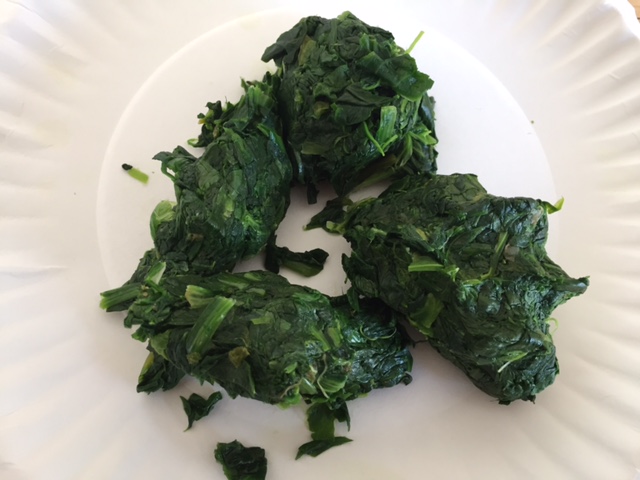 Combine softened cream cheese with 1 clove crushed garlic, 1 Tbs brown mustard, 2 Tbs Parmesan cheese and 1 Tbs chives.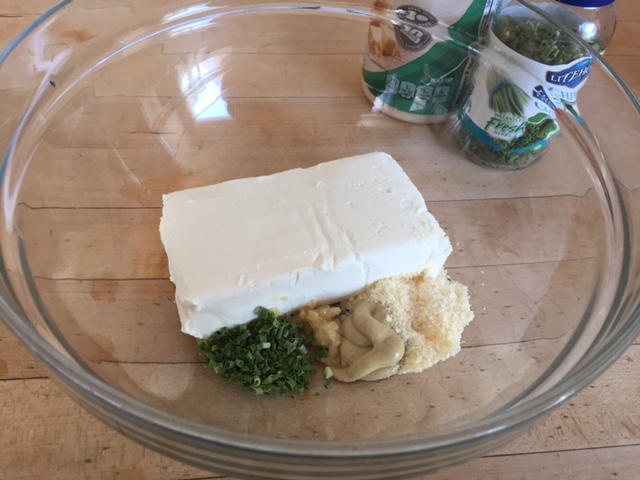 Beat with mixer until creamy and smooth.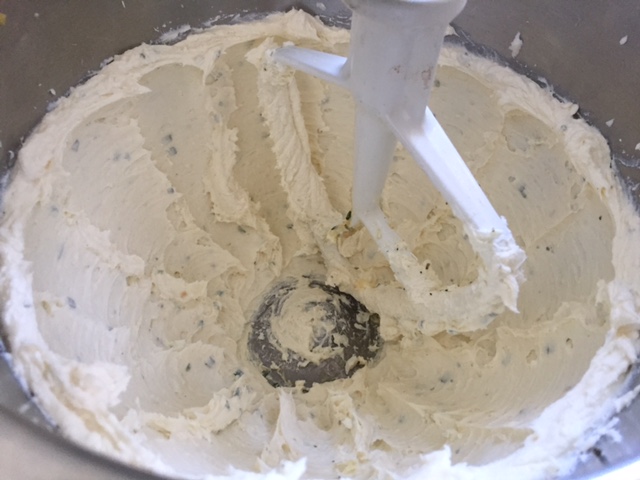 Mix in spinach adding salt and pepper to taste.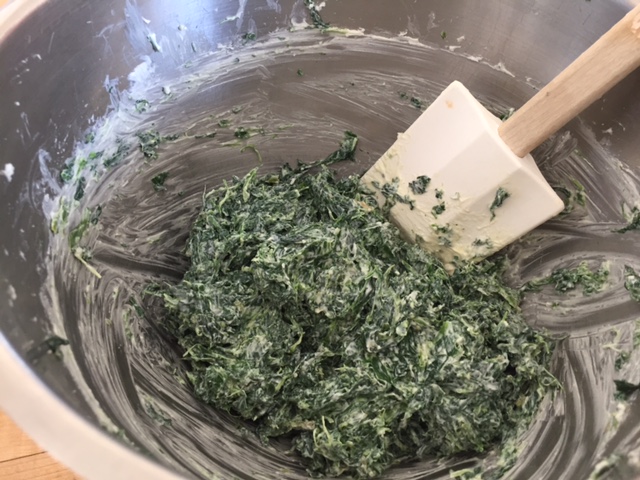 Slice 1 dozen hard cooked eggs in half.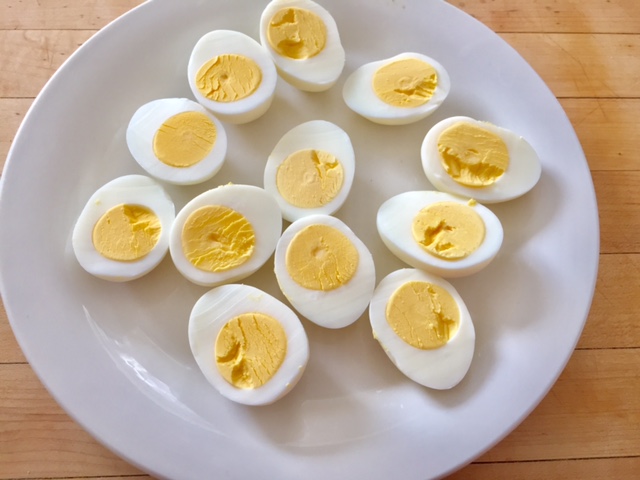 Remove yolks and "rice" by pressing through a garlic press.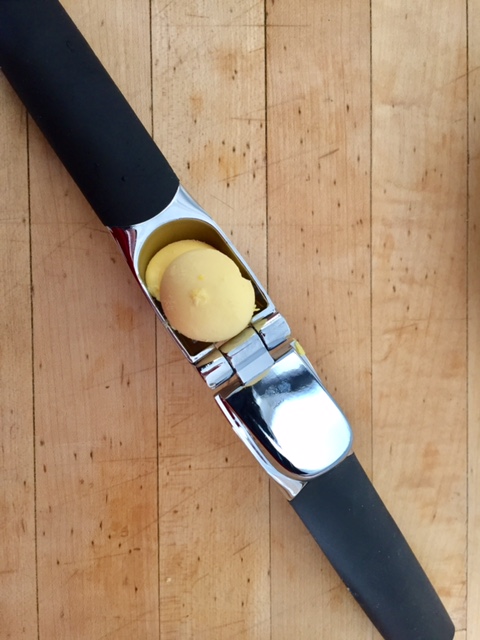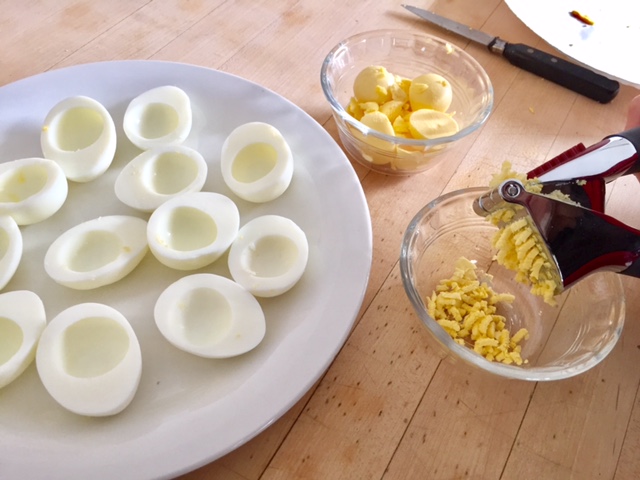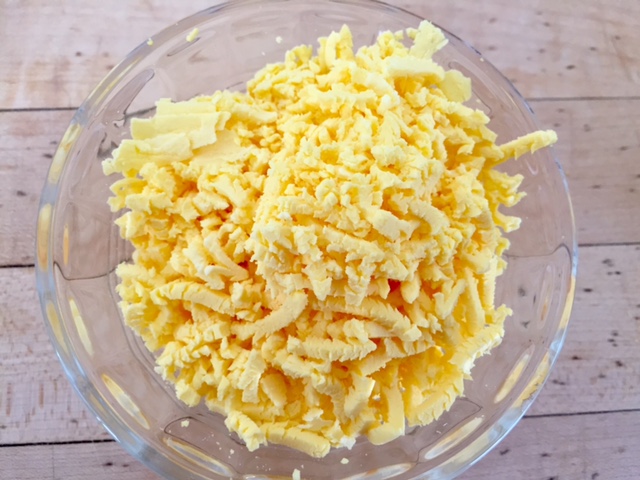 Stuff each egg with a heaping Tbs of spinach filling. (I like to use a small ice cream scoop for this.)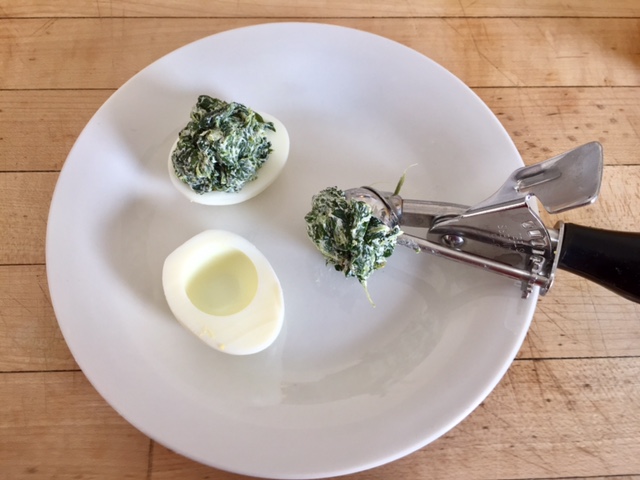 Use a smooth spatula to mold the spinach into the contour of an egg on top.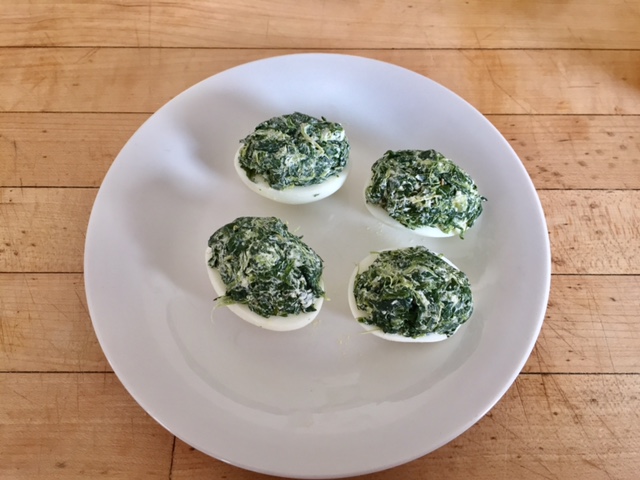 Garnish the edges of eggs with riced  yolks.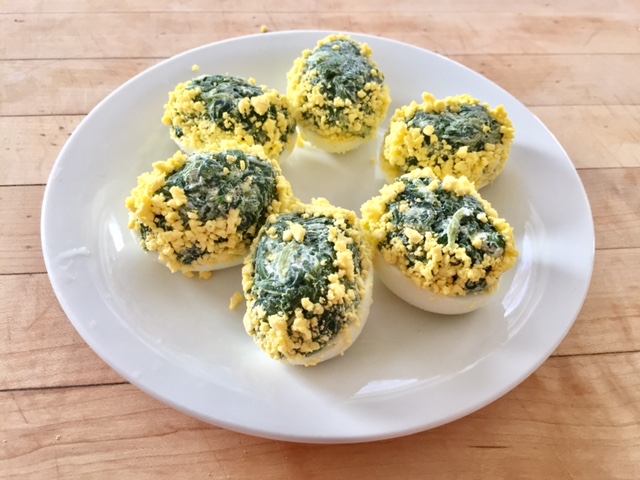 I love to serve baked ham and asparagus hollandaise! It is my favorite guilt free pleasure when you are eating low carb. (See my technique for stress free hollandaise sauce in my February 2017 post.)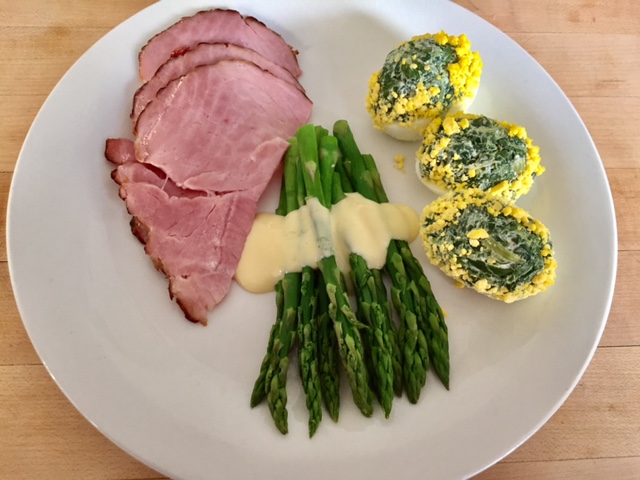 FYI—
Stuffed eggs are an inevitable way to use leftovers from thee Easter basket.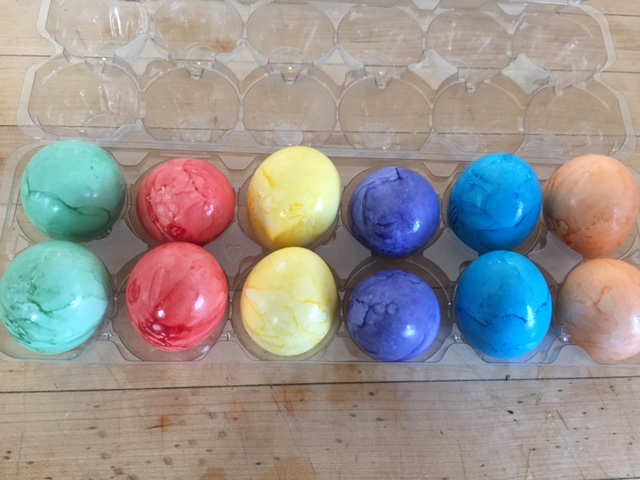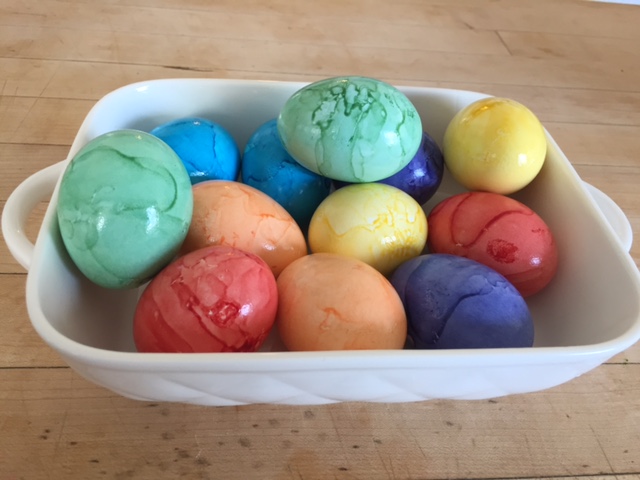 You can prepare green eggs again after the holiday or try something new like this bacon-y version of deviled eggs that really hits the spot and works around our house as a low carb,  on the go breakfast. Simply mash the yolks with a little mayonnaise,  brown mustard and crisp crumbled bacon. Garnish the top with what else– more bacon!