I tend to be a traditionalist with Thanksgiving but I like to try all sorts of deviations with my cranberry sauce. It's so easy to make whole berry sauce and just a tweak here or there with the ingredients creates a new condiment.
For those less brave or family members who miss their comfort food, I always keep a can of the jellied stuff on hand too.
Pomegranate- Pecan Cranberry Sauce
1, 12 oz package of fresh cranberries
1 cup raw sugar or light brown sugar
1 cup pomegranate juice
1/4 tsp sea salt
1/2 cup toasted pecan pieces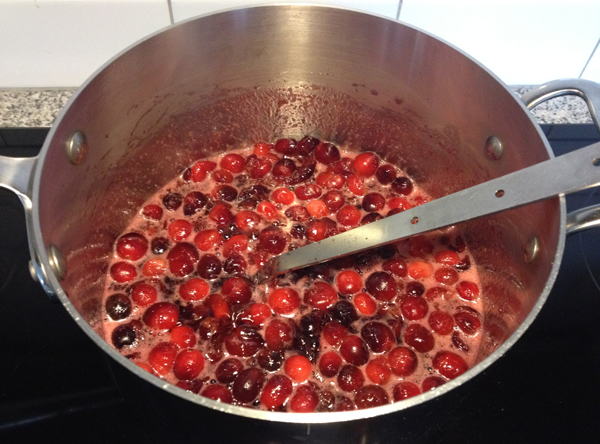 Combine cranberries, sugar, juice and salt in a medium saucepan.
Bring to a boil and simmer for about 10-15 minutes, stirring occasionally.
Cranberry sauce is ready when the berries start popping and the sauce begins to thicken and becomes glazed. Cool to room temp and stir in pecans.
Refrigerate until serving time.