As always, I tend to get these holiday posts up at the eleventh hour but If you are about to get up tomorrow morning and make a pecan pie and a pumkin pie, HOLD EVERYTHING!
You might want to reconsider and instead bake two pumpkin pecan pies. Why? well for one reason you don't have to choose between pumpkin or pecan or stuffing yourself with both when there's simply no room left in your stomach. But the main reason is because this pie is more than a perfect compromise. Each layer compliments the other. I don't know about you but I've often considered pumpkin pie to be more like a side dish than a dessert in that I'd find myself drizzling it with caramel or praline sauce just to make it more exciting. And then there's pecan pie which is both sinfully rich and cloyingly sweet. The pumpkin layer actually tones that down.
First, prepare the pumpkin layer by mixing together:
1 cup canned pumpkin (1/2 can per pie)
1 egg
1/3 cup firmly packed light brown sugar
1 tsp vanilla extract
3/4 tsp pumpkin pie spice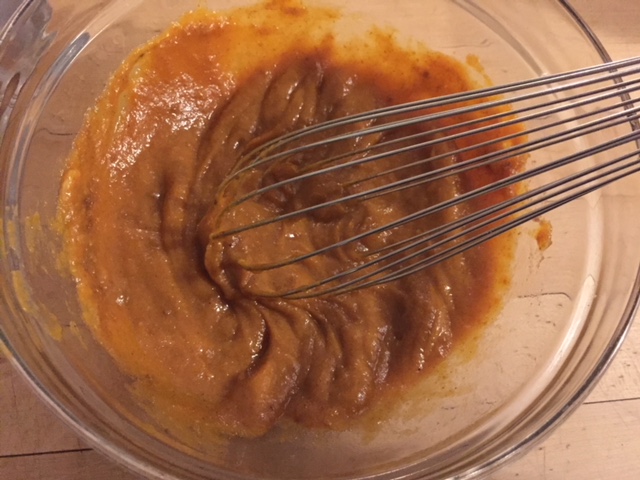 Next spread the pumkin layer into a 9″ unbaked pie shell.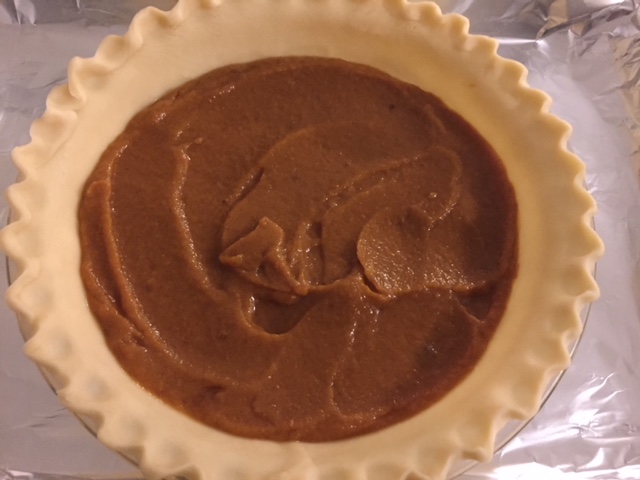 For the pecan layer combine:
2 eggs
2/3 cup granulated sugar
2/3 cup light corn syrup
2 Tbs melted butter
2 tsp vanilla extract
Blend until smooth.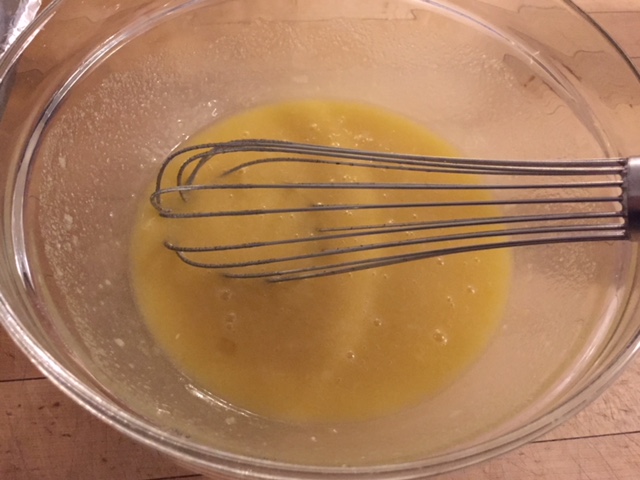 Now for my secret weapon… Instead of using plain pecans, I like to use about 1 cup (a 3.5 oz pkg) of honey roasted pecans as the salt enhances the flavor (think of "salted caramel"- same thing).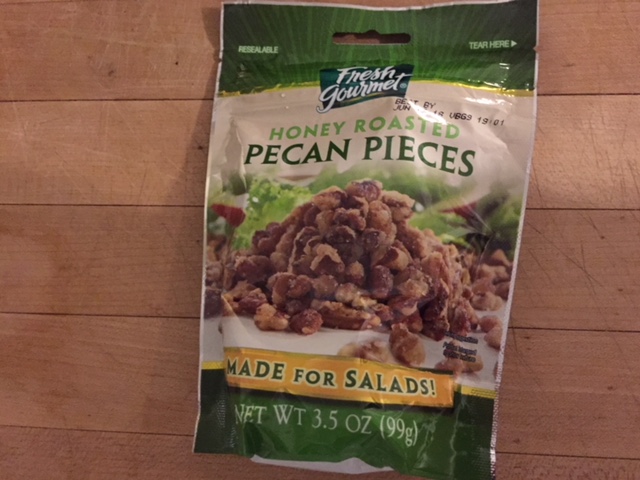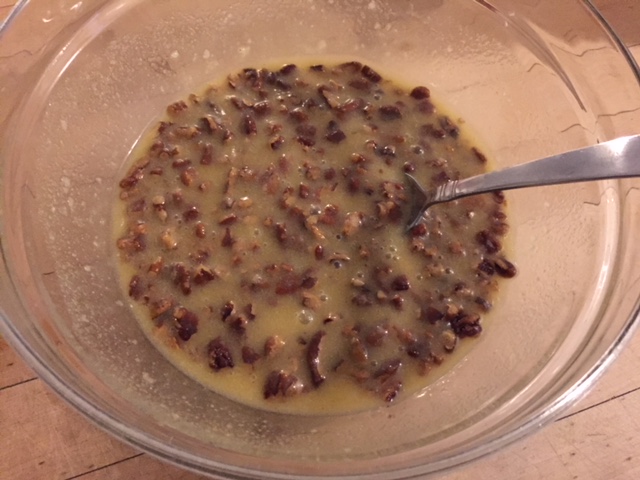 Stir pecans into the filling and gently spoon over the pumpkin filling, being careful not to disturb the pumpkin layer.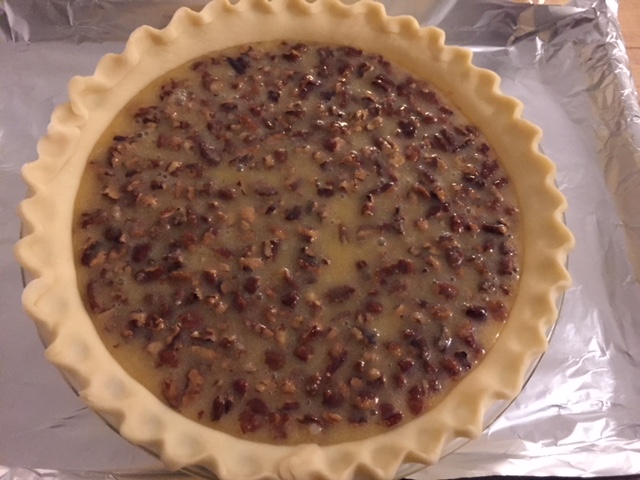 Bake at 350° for 1 hour until crust is golden brown and cool to room temperature before cutting.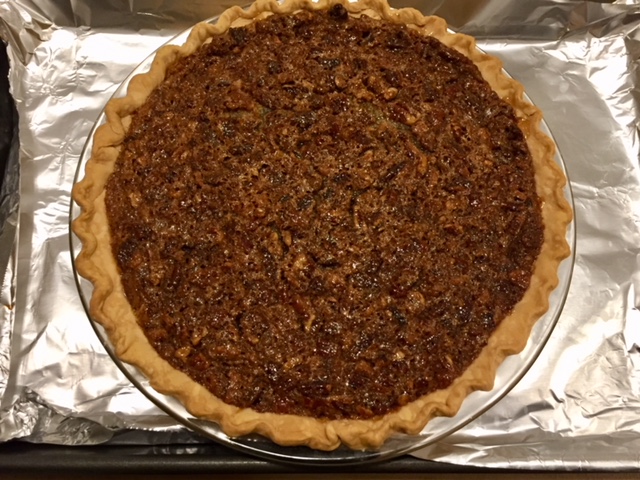 So if your the type that tends to sit on the fence or just have your cake and eat it to, this pie is for you!
Happy Thanksgiving!