Every year I face the same Thanksgiving delimma– what to serve guests who are coming over in the evening for their second Thanksgiving dessert after already having had turkey dinner? The standard pumpkin and pecan pies are already ho hum by now and whatever I present has got to be intriguing enough to tempt them into loosening their belts just one more notch.
Well yesterday I was roaming around Stop & Shop (and yes I've been there way too many times this week and confess I even went back there this morning) when I saw this in the refrigerator case: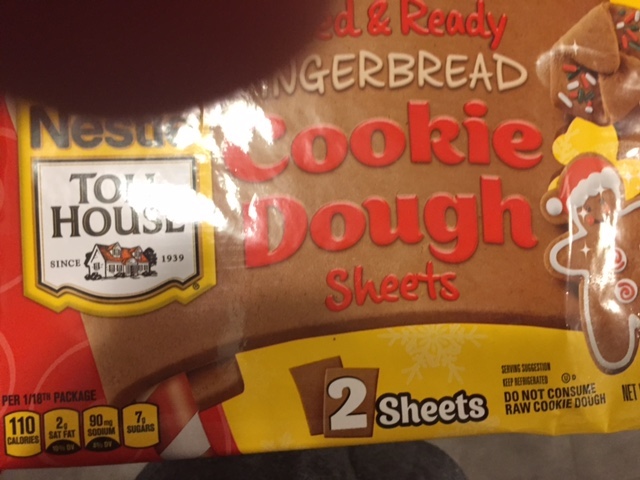 These are sheets of pre-rolled gingerbread dough (please excuse my thumb in this photo). I got the idea of making pumpkin ice cream turkeys and using gingerbread for the tails and heads. It really couldn't be more simple, like working with clay.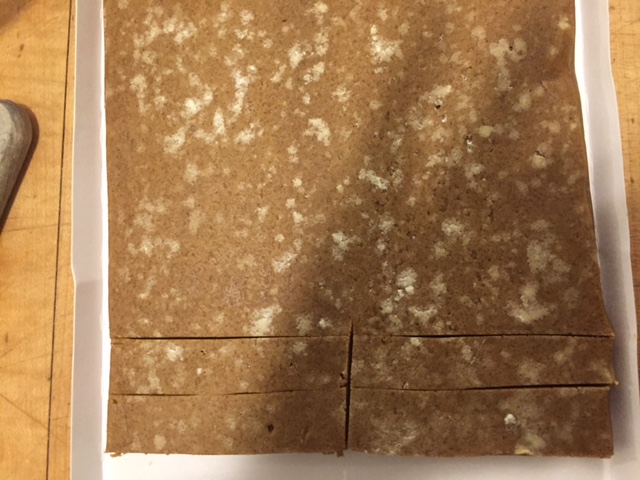 First you cut the sheet into strips like this and arrange six pieces in  fan shapes on a baking sheet lined with parchment paper.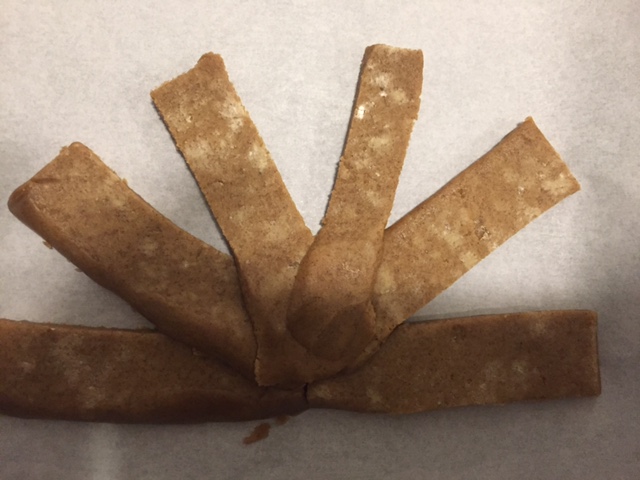 Pinch the tips and lightly score to resemble feathers without cutting all the way through the dough.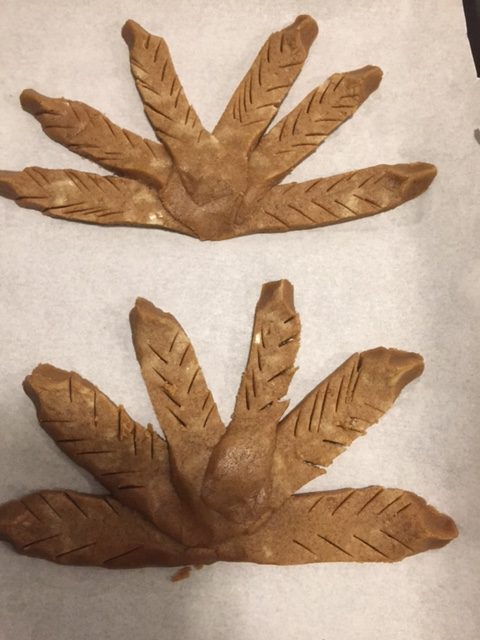 Model strips of dough to resemble a neck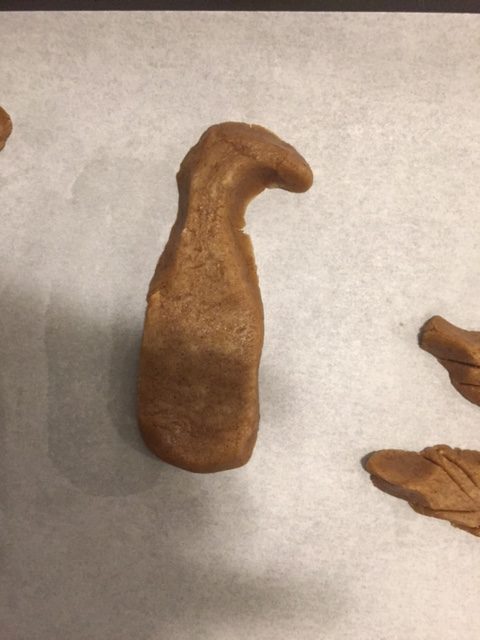 Bake in a preheated 350° oven for 7-8 minutes and cool completely before removing from baking parchment.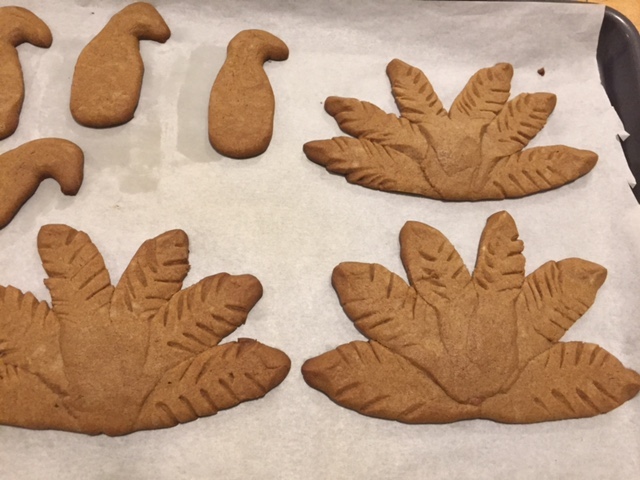 For presentation- plate eack turkey tail.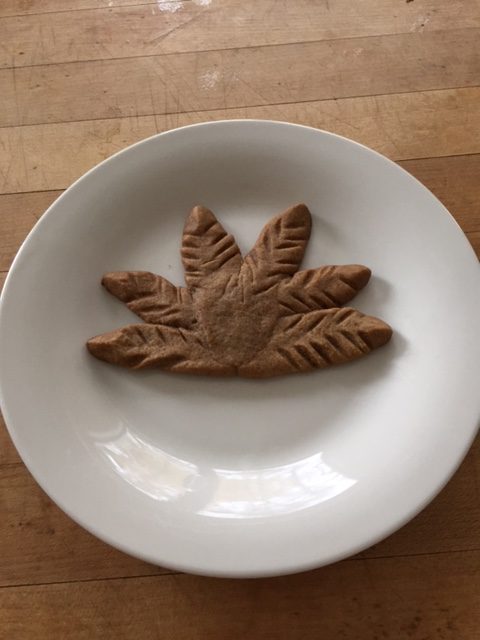 For every turkey, scoop out some pumpkin ice cream on to each plate. This will form the body.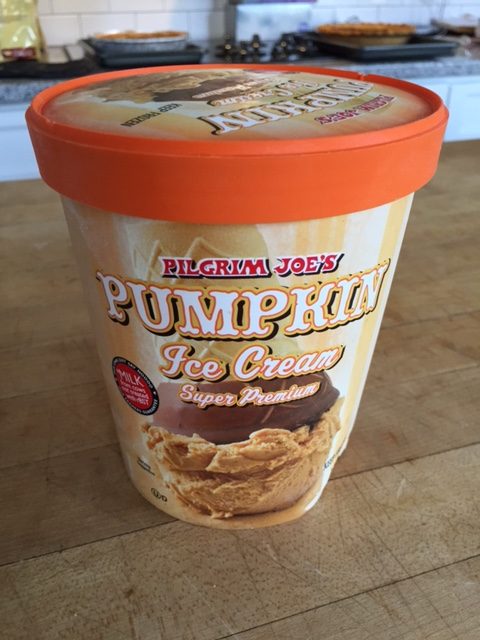 Press tail into scoop of ice cream and neck into the other side. Got kids in the house? Not only will they enjoy eating these but will gladly help with the process.