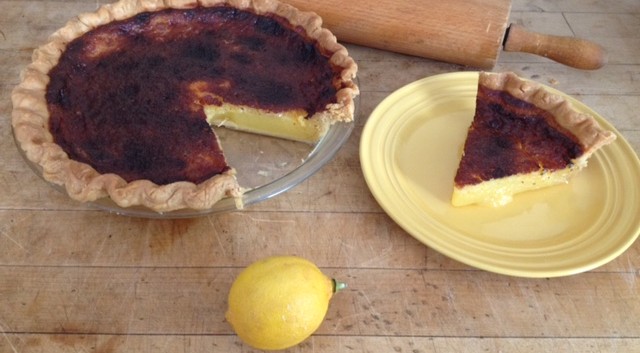 It's that time of year again. Last weekend kicked off the season for picnics and officially wearing white pants without fear of fashion police. On a three day holiday weekend like this past Memorial Day, I usually find myself baking for at least one barbecue, a pot luck and some other outdoor eating event. This year was no exception. So what's my all time favorite summer dessert? Well, it's not a cake or cupcakes as the hot sun can do a number on buttercream frosting. Humidity often makes cookies soggy. Chocolate desserts can melt and recrystalize with those dreaded streaks of grey known as "bloom". In my experience, nothing beats baking any kind of pie from the very old, well respected "Chess" family tree.
There has long been a debate about the origin of the name. Many of these pies came from the South so some people think the name "chess pie" is a colloquialism of "Jes' pie" (or just pie). Personally, I've never felt convinced of that theory. Other's claim there may have been cheese in the original recipes. However, I have extensively researched old cookbooks and have found no evidence to support that either. The most probable explanation is that "chess pie" evolved from the name "chest pie" and with good reason. As pastry goes, these pies are practically indestructible!
They hold up well at room temperature (even in hot weather) which was why they were probably locked away in colonial tin pie chests. Transporting them is a cinch too– no smashed merigue in picnic baskets. These pies are so portable–just wrap and go as soon as they cool off from the oven.
So what exactly is in a chess pie? They are filled with a simple combination of ingredients with a surprisingly rich and complex result. Always heavy on the butter and sugar, the flavor is not one to be forgotten. My most favorite of all chess pies is the most basic. What I call Colonial Chess Pie.The secret ingredients are white vinegar and a dash of nutmeg. The combination creates a distintive and addictive custard filling.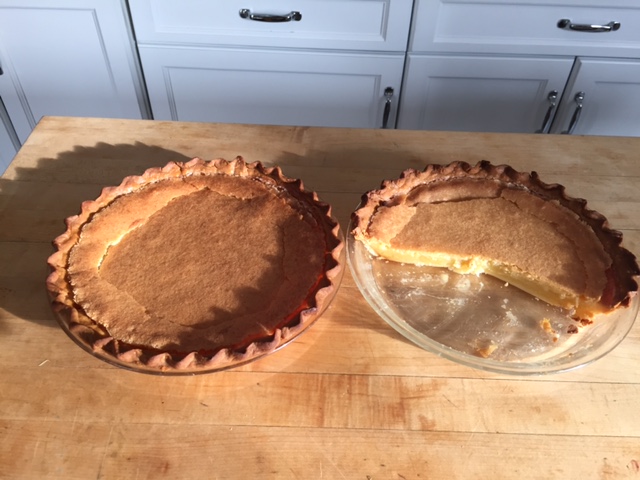 Familiar pies from the chess family include the timeless classic, pecan pie. Others are more forgotten by time like Transparent Pie or Jefferson Davis Pie. The first is simply a pecan pie sans pecans and the latter is a sugary mixture of dates and nuts. Even sweet potato and pumpkin pies are all part of the extended Chess family.
Today I'm sharing with you three of my favorite "summerpies". The first is a Charleston Chess Pie that will really hit the spot if you are already a lover of lemon bars. The second is my humble favorite Colonial Chess Pie and the third is a fruity version of a pecan pie that I usually bake for Thanksgiving. I say "When in July, eat Louisiana Banana Pecan Pie"!
CHARLESTON LEMON CHESS PIE
2 cups granulated sugar
1 Tbs cornstarch
1 Tbs yellow cornmeal
2 Tbs grated lemon peel
1 cup (2 sticks) melted butter
1/2 cup lemon juice
4 eggs
1 unbaked 9-10" pie shell
powdered sugar
Preheat oven to 375°. Combine sugar, cornstarch, cornmeal and lemon peel in a large mixing bowl. Blend in melted butter. Beat lemon juice with eggs and blend into sugar mixture. Pour into pie shell and bake on the bottom rack of oven for 40- 50 minutes or until crust is golden brown. Cool 3 hours before cutting. Sift powdered sugar over each serving slice.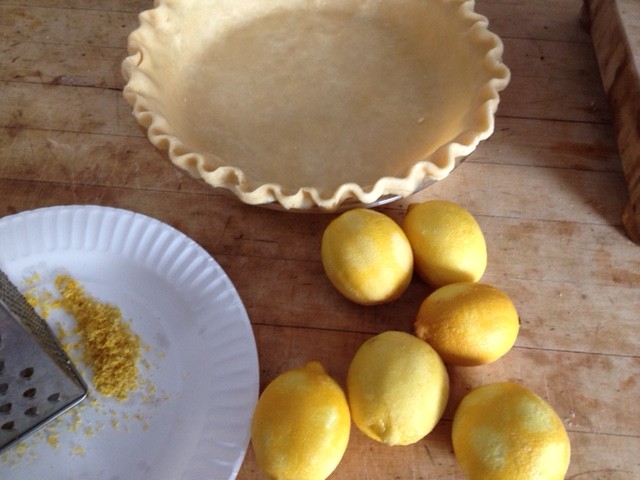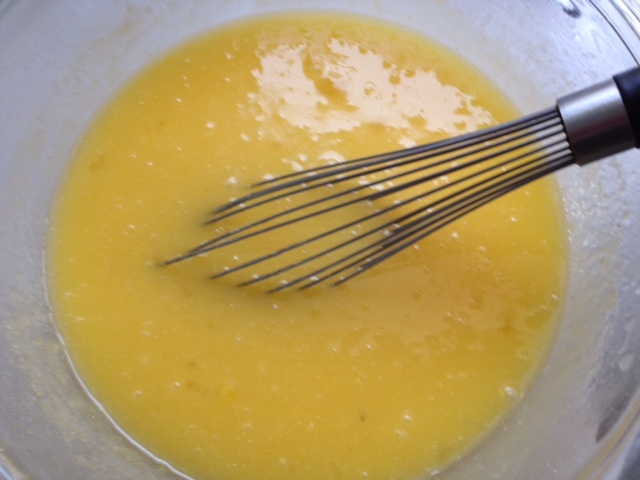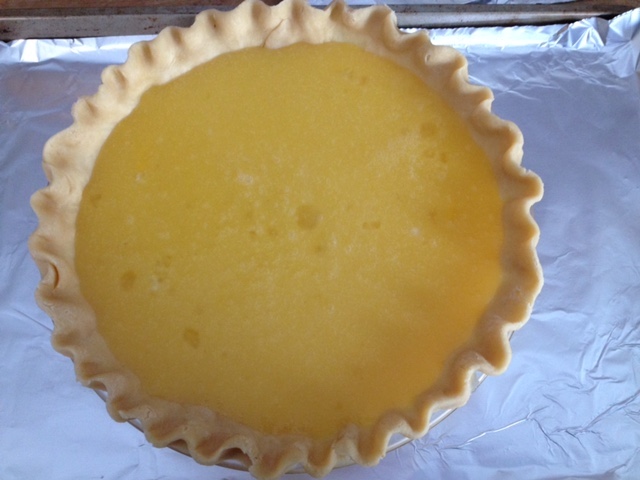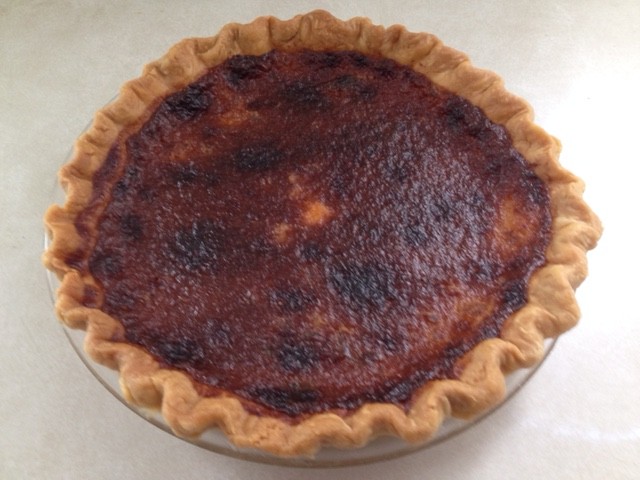 COLONIAL CHESS PIE
2 cups sugar
1 Tbs yellow cornmeal
1/2 cup melted butter
1/3 cup half and half or evaporated milk
1 tsp vanilla extract
1 Tbs white vinegar
4 eggs
1 unbaked 9″ pie shell
Preheat oven to 375°. Combine sugar, cornmeal and melted butter. Beat half and half, vanilla extract, vinegar and eggs together and pour into sugar mixture, blending until smooth. Pour into pie shall and bake on the bottom rack of the oven until crust is golden brown, cool 3 hours before cutting.

LOUISIANA BANANA PECAN PIE
1 cup firmly packed light brown sugar
1 tsp cinnamon
1/4 tsp salt
3 eggs, beaten
1/2 cup light corn syrup, or honey
1/4 cup (1/2 stick) melted butter
2 Tbs banana liqueur or rum
1 large ripe but still firm banana, cubed
1 cup toasted pecans, lightly broken
9-10" unbaked pie shell
Preheat oven to 375°. Combine brown sugar, cinnamon and salt in mixing bowl. Add eggs corn syrup, butter and banana liqueur or rum and blend until smooth. Line the unbaked pie shell with chopped banana and pecans. Pour filling over it and bake 40-50 minutes or until set and crust is golden brown. Cool 3 hours before slicing.